FRAGRANCE— What''s Your Favourite?
I'm loving YSL's 'Mon Paris' right now. It's Sweet and Fruity with hints of Patchouli and Musk that tone-down the sweetness on the dry-down. It lasts 8-hours and my husband loves it on me too. I've always gone for the Oriental fragrances, but, something about this one just got me… totally puts a Spring-in-my-Step now that Spring-has-Sprung!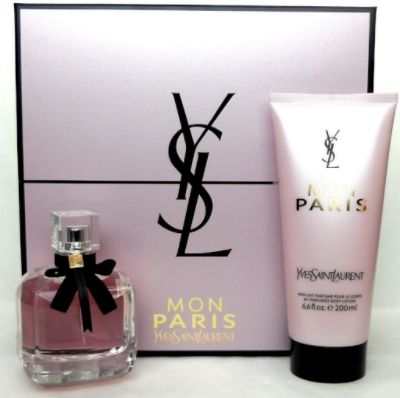 This topic was modified 2 years, 2 months ago by FaireMaiden.
Chanel No 5 my go to and I love Summer Grace by Philosophy.

Flowerbomb by Viktor & Rolf has been my number one for many years now. I also use and love Si (Armani) and most of the Juicy Couture offerings – especially Juicy Gold Couture.

The Perlier white and black honey scents, and the Pink Sugar lines are all very nice, more affordable scent options as well.

Hi Faire how are you doing? I miss our fun fashion posts! Well my favorite all time fragrance is "Shalimar" by Guerlain.

Hope things get back on track soon! ♥☻♥

Hi, florida! I'm doin' okay… hope the same for you. I posted a few things I've purchased over on the Shop 'Til Ya Drop thread, but, it's not the same any more… nothing about the Forums is 'FUN' any more. Don't hold your breath… clearly, we've been LIED to regarding the 'new & improved' changes promised as 'still to come' from the Mods some 3-months ago.

I've purchased a couple of things here, but mostly I'm spending my money over at Evine, the Q, Poshmark, Etsy, Penney's, Amazon, etc.

I love Shalimar… such a great, classic scent!

Nice to hear from you Faire! I have lot's to talk about too as far as shopping goes but most of it is not from here as well.

I'm with you and agree this is it — would have happened by now almost 3 months later, or at least heard something from the Mod's on an update.

Wish they would kept things the same and just taken away the "status" of posters. Wouldn't that have been simple? Oh well…… ♥

Bottega Veneta and TRISH by Trish McEvoy.

I make my own. Sadly the chemicals in commercial typically give me a bad headache and sometimes nausea.

I favor heady florals/ Orientals. I'm big on real jasmine and tuberose, gardenia…..

(1) Black Opium by Yves Saint Laurent (2) Tresor Midnight Rose (3) Givenchy Amarige & many Givenchy scents (4) Juicy Gold, Viva La Juicy then the Juicy Rose (5) Prada Candy

Coach has recently come into my life. Love the Eau de Parfum. Love Opah by Skinn and Carol's Daughter Monoi. I switch them around every few days.

Love Tresor, Angel, my very fav is Euphoria, Calvin Klein. How are you Faire?

Lady Million by Paco Rabanne.

Egyptian Musk is one of my favorite and I get a lot of compliments on it.

Right now, Twiggy Classic!

IN THE 70 S AND 80S THERE WAS A GREAT CHARLIE PERFUME COMMERCIAL STARING SHELLEY HACK . ITS ON YOUTUBE GREAT COMMERCIAL . VERY FASHONABLE .WELL I JUST FOUND OUT CHARLIE IS AVAILABLE AT TARGET .

@loaf, I wore Charlie years ago. I'm very surprised to hear it is still available. After that I loved Charles of the Ritz but it was discontinued, too 🙁 I think I am the kiss of death for perfumes. Currently I wear Jimmy Choo and recently bought Perlier's Imperial Honey Eau De Parfum. I smell like a walking honey hive with the Perlier 🙂

I totally agree, French Perfume is the best. I grew up on the Mediterranean and tend to favor Yvonne Yonne, B-Bop, Chanel # 5, Co Co Mademoiselle, Crystal. Cartier Fragrances are lovely, and
Boucheron. Recently I have been into Tresor and La vie Belle. French Fragrance houses have allot to offer for us ladies. and they are reasonable to purchase.

I couldn't figure out uploading photos.
My mostly used scents, estee lauder beyond paradise, sometimes Georgia which is dr.Phil's wife's perfume she sold here on hsn, sometimes one called Shellseeeker, and sometimes swarvosky's aura, which I also purchased off hsn

For winter Chanel 5 for spring Crystal Chanel, for summer Eau de Rochas and for the fall Idylle de Guerlain. in my opinion the French are the best.
Conversation Info
Posted in Beauty
28 Replies
06.11.17 5:08 AM
23 Participants